Hi guys! I'm new around these parts, so allow me to introduce myself. I go by Jo, I'm a nerd by birth, and an accomplished seamstress, so I cosplay quite a bit. It was with my recent costumes of Thor and Loki that I realized that the sewing just wasn't enough for me any more. So I started my first experiments with Pepakura and fiberglass with a simple Mask of Truth build. Once I learned the basic techniques, I started in on my first major project: Loki's helm.
I started with KaiserLee's model (
Loki Helmet Finished by KaiserLee on deviantART
), but after the first round of building, I realized how ridiculously big my head is. I ended up having to scale it up over 20% to get it to fit on my big noggin.
This is the bare paper after I got the sizing to my liking. I still felt like it wasn't quite right, but I decided to move forward with it anyways.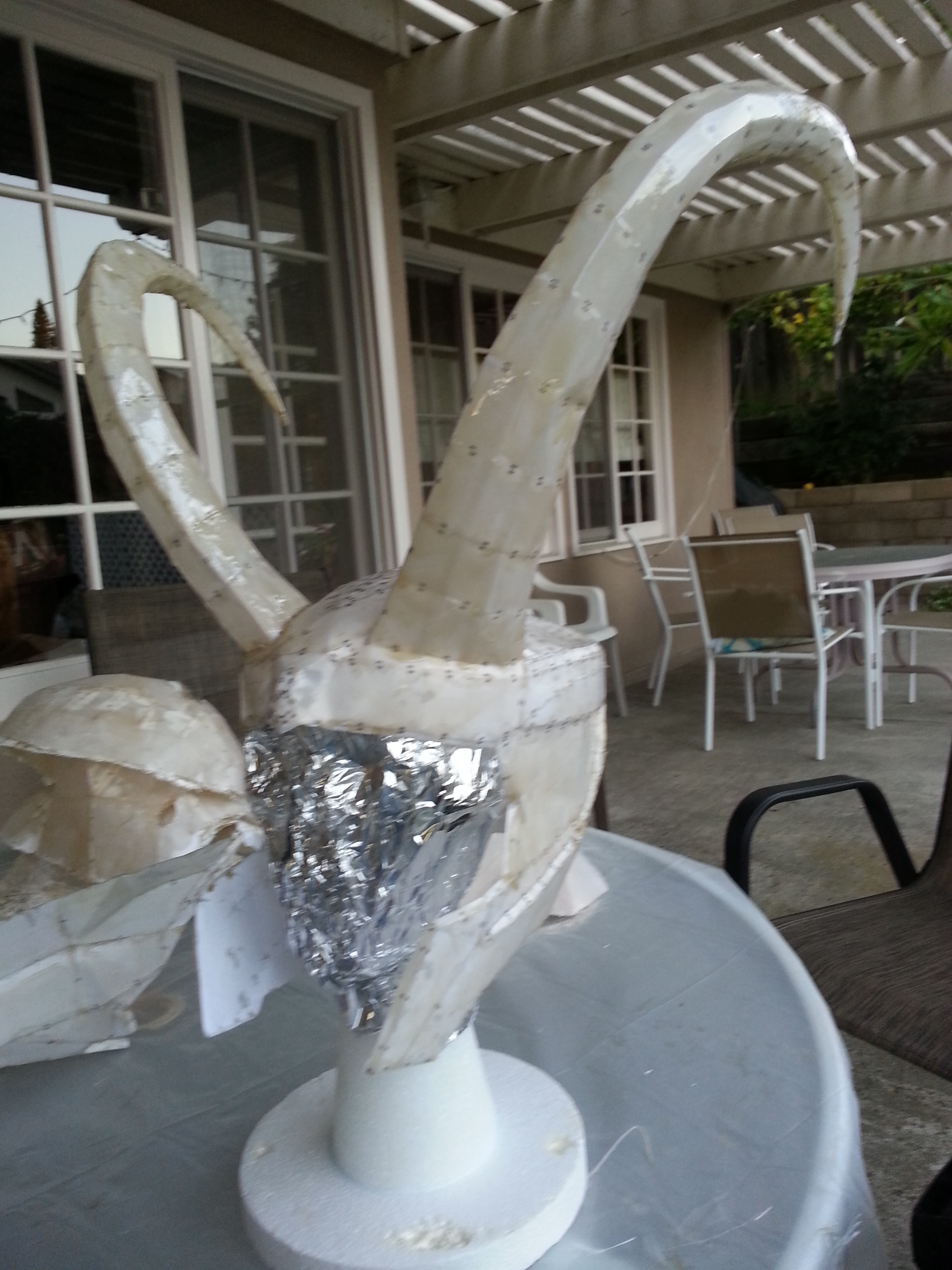 This is after the external resining of the helmet. I ended up going over the horns twice for extra reinforcement since I knew I wasn't going to get in to fiberglass them. I ended up filling them with expanding foam (oops, didn't take any pictures of that phase) to stabilize them. I considered an aggressive rondoing, but I thought it might get too heavy in the horns.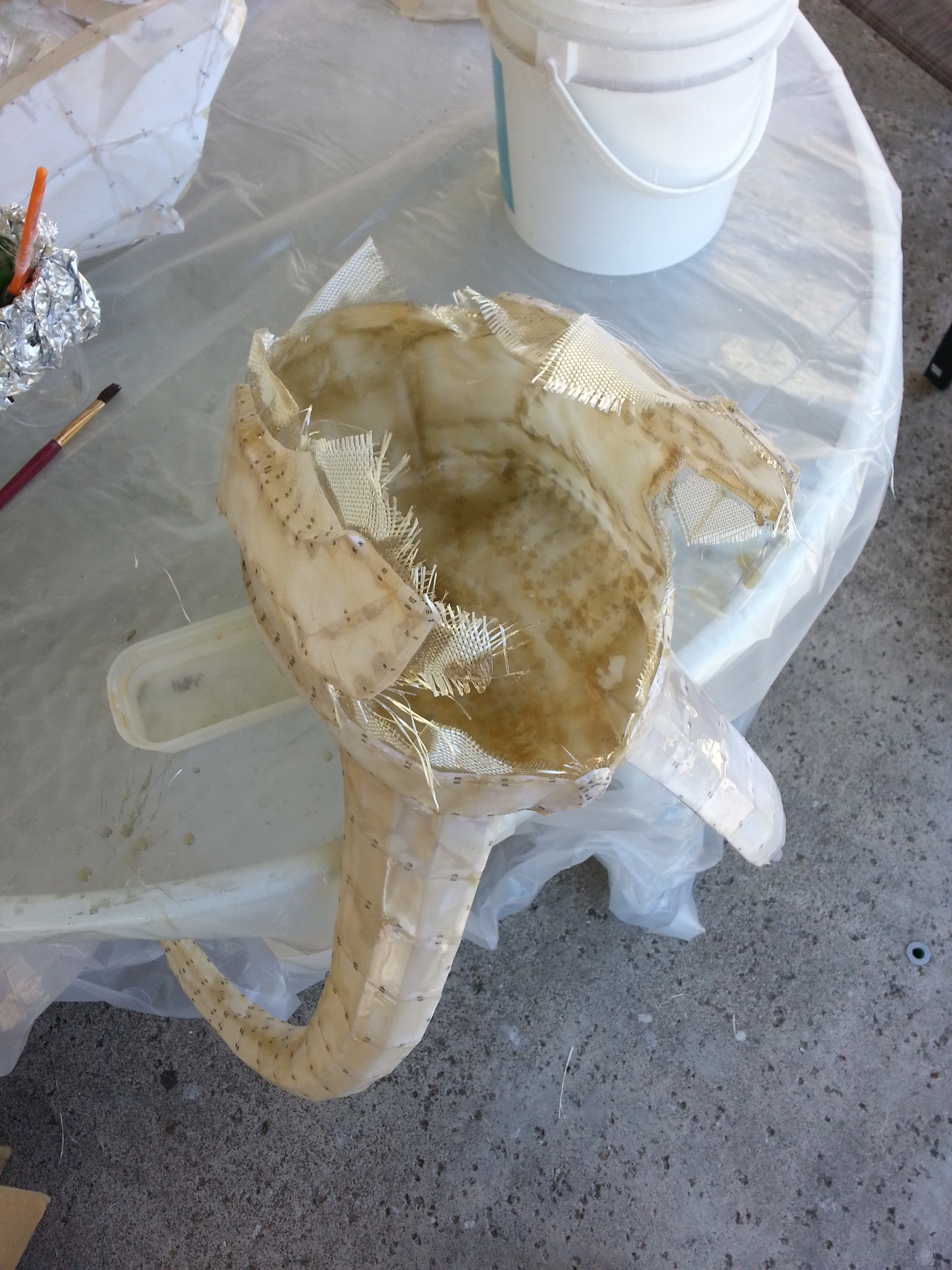 This was the fiberglassing from the inside. It's going to take a fair amount of cleaning up around the edges, but that's nothing a little time with the dremel can't fix. I showed it to my Thor at this point, and she was thoroughly impressed with the sturdiness of the fiberglass, so I decided I'm going to make her a helmet too. But back to Loki. I filled the horns, but I accidentally put a little too much foam in, and they over expanded. I took off the inside of the horns and carved them down to size earlier today, and added a layer of rondo over the top earlier in the night. I'll be sanding them down tomorrow, and starting work on sanding down the body of the helmet as well.